BUT SERIOUSLY,
if there were such an award, it would go to Sandy Pickle.
Pickleball is the fastest growing sport in America, and now you can play a modified version of the game on the beach, in the park, and in your own back yard!
Sandy Pickle Is Available For Purchase For $149 (Free Shipping Included)
Your Game Set Includes: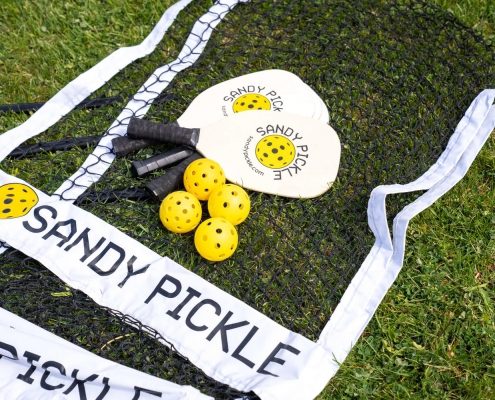 Net with singles & doubles sleeves
Adjustable height frame & ground anchor system
4 standard pickleball paddles
4 outdoor pickleballs
Tournament & recreational boundary markers (lines & cones)
Spacious, sturdy Sandy Pickle carry bag
No Need To Stick Your Head Anywhere…You Truly Can Just Take Our Word For It!